Quick intro
Here on AnalFuckTour, tight asses are fucked hard. Join the guys while they tour around the world and fuck girls in the asses, sounds simplistic, well it surely can't be that easy but these guys make it seem so. All lovers of anal should definitely check AnalFuckTour out.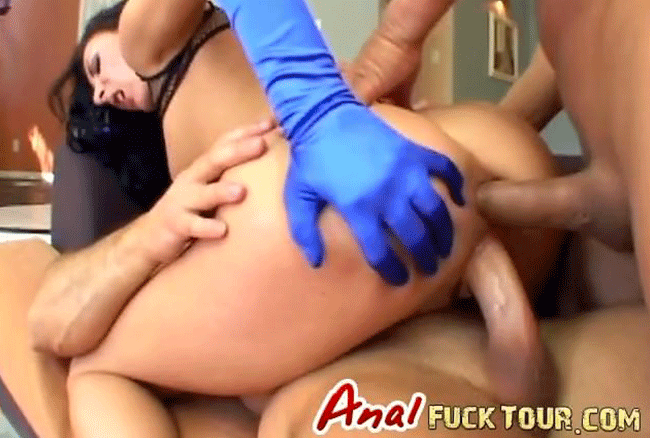 Site design
Not a lot lies behind the hood of AnalFuckTour but they seem to manage quite well. The layout is classic with approximately 20 videos per page with thumbnails and you can skip easily through the pages however you like. On the sides, you have search options and the rest of the site looks as usual, with the header reserved for models, movies, albums, and categories. The visuals are simple and are made for quick and easy searches through the content, which is a relief and frankly, you don't have stuff popping into your view all the time but they keep simple and clean visuals.
Navigation is one of the main features here and they implemented that quite effortlessly, in the sidebar to the left you have categories, duration slider, and the filter content options as well. This should all make the searches for certain videos or certain categories quite easy. This site is adjusted for mobile devices, so the iPhones, androids, and tablets can serve as a quick fix while on the go.
The content
Girls here are all different calibers and on average they seem to have decent looks and some of them look quite wild. Anal here is the primary thing so you won't get to see their faces a whole lot of time, but when you do it will usually be with mouth wide open and screams of pleasure. The action usually quite quickly progresses towards anal and in rare occasions, you'll see one guy on top and one below. Models are amateurs for most parts as much as I can tell but some of them defy the amateur category by sheer looks and they look quite like the pornstars but certainly aren't, even though they deserve to be. Anal is a category that is not performed well, even by some porn stars, but here you will find that these girls won't leave with the same title they came in.
The customary length is about 30 minutes of ass stretches around here and they won't leave much to the imagination as they tend to be real and hardcore. All important bits are there and they have made sure that not many things miss from those 30 minutes, cumshots, bewildered moans and blowjobs included. Video quality varies from video to video, but most of the times the thing that you will observe around here is that there is some homemade quality to them even though they are surely not made by amateurs.
Membership plans won't leave you in unfamiliar waters as here we talk about one-month offers, three months or six months offers as well. There are cross-sales involved so be advised while you sign up for the websites anal cavities exploration tour. For any period of time, you decide to join the site you will be able to download all you want from this site in MP4 format, as well as to stream as much as you like in-browser using Flash. As a member, you will also gain access to Latina Fuck Tour website, where you can find even more high-quality content.
Few words
If you love anal or hardcore or two guys on one girl for that matter, be sure to check out AnalFuckTour. With great quality content and hot girls offered here, you better make sure to turn off the lights and allow yourself a nice pleasant evening with the pleasure palace that is AnalFuckTour.

OR back to the page