Quick intro
Danni is a sensational internet figure who turned into a mogul after she quit her stripper job and decided to start her soft-core sex site. On her site, you will find soft-core sex actions featuring Danni and her sexy girlfriends, who also give you lesbian actions for you to enjoy. This site is also very special as the ladies featured on this site have a wild sense of humor despite being beautiful.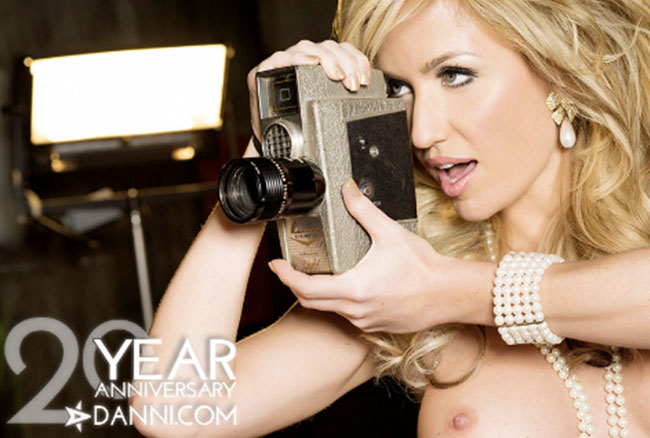 Site design
After accessing this site, you will want to stay here forever as the site is easily accessible from your device where it also allows the members to use their mobile devices to access its content. The site is divided into two sections; tour area and the members' area, where the members' area, is strictly accessible by individuals with an active membership pass. The login is also very simple as you will only need to key in your username and password and you can even choose to save your details for your device to automatically recall them, the next time you access this site through the same device.
On the members' area, I was immediately impressed with the outlook of the site but I liked it more after easily accessing the content here with the help of the several tools incorporated in the design. The homepage has a drop-down menu that allows you to access different sections of this site, including the models, photos, and the videos section.
The content
On this site, you will see some lesbian sexual content, featuring Danni and some of her beautiful girlfriends, in a pair of two or more. However, in some of these videos, you will not see Danni but you will be sexually entertained by mature sexy women who have different body types, ranging from slim to average and busty. This makes the site have several categories of videos and pictures depending on the types of models featured.
Danni has more than 4500 videos that have been accumulated in over 20 years which the site has been running. The image quality of these videos is very impressive, even though all the videos here are found in WMV formats and there are no HD content available yet. Besides that, the site also has videos which are perfectly suited to be used in a mobile device which a member can use to access this site, to download or stream the videos. On this site, I could not find any DRM which enables you to download any number of videos you need on this site. Streaming is also very easy as the videos buffer for 5 to 10 seconds, using a little flash player.
You can also find high-quality pictures with dimensions going up to 4000×2667 pixels even though their sizes vary from each other. The site has these pictures in more than 4600 photo galleries and you can download the professionally shot pictures in JPG format or as zipped files. Non-members on this site can join in a monthly, quarterly or an annual basis, depending on a member's preference.
Few words
Danni is a nice site as it not only gives you sexual content but also extends a hand, to give you naked jokes, featuring beautiful women that make you horny and happy at the same time. You will also love the various membership plans provided on this site as they are favorable and they present you with a variety to choose from.

OR back to the page
---
OR read more on Danni from other popular review sites.