Quick intro
Katie and spring are two hot sisters who have an unexplainable love for lust and pleasure. I must say, it runs in the family. They specifically go for big black cocks that they are sure will satisfy them well. However, Katie decided to go solo and establish her own adult site, KatieThomas. It is evident that she learnt some of her best moves from her big sister Spring Thomas, who has spent her fair share of time in the porn industry. After all, big sister knows best. While both girls know how to hold their own, Katie has a way of bringing pleasure in the way that you desire. Getting nasty and fooling around with black dongs is all that defines her.
Katie Thomas is a glamorous adult site that showcases how hard work in the adult industry also pays off. As Katie believes that only Afro-Americans deserve her black pussy, she gives it up to there in all styles. This is what makes the action on this solo site highly interesting. If you thought Spring Thomas was hot, Katie will show you why she is hotter. Forget other solo sites that only bring you third-grade porno action, this one focuses on both quality and quantity. You no longer have to spend endless hours scouring the internet in hopes of finding content that befits you, Katie Thomas will treat you to threesomes, masturbations, anal fucking and in some instances, ass rimming. Regardless of whether you choose to enjoy her in the flicks or through the gallery, you will still have a blast.
Katie Thomas comprises of 100+ videos that feature this adult star in all kinds of compromising positions. For an average of 26 minutes, you will be lost in her world of pleasure. The adult site also has an equal number of photos galleries that comprises of 200 pictures each. Imagine how much you will be able to enjoy each model and all of her posing shenanigans. Katie Thomas clearly surpasses most other solo sites that hardly offers more than fifty videos. She makes no excuses as to how she dishes out entertainment. The videos can either be streamed or downloaded in multiple formats that are inclusive of WMV, MP4 and flash streaming. If you think that the video section and the galleries are all that you will be enjoying on Katie Thomas then you could not be more wrong. The site has over 323 stories that will introduce you to a whole new as peat of adult entertainment. Members can also enjoy extras such as 3rd party feeds and bonus sites.
In case you are looking for something that is much more exciting, a live chat conversation will come in handy not only with Katie but a couple of other models. They will tease you into believing that they are the best thing on earth and even without knowing it, you will be pledging your loyalty to this adult site.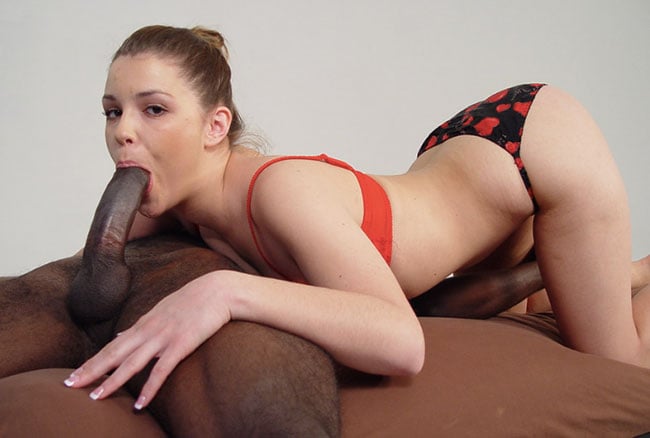 Site design
The best thing about the KatieThomas site is that it comes with a lot of options that will let you freely explore the collection. As soon as you get inside, you will be able to enjoy all of her different picture and photo sets. The scenes are offered in full length and shorter clips, depending on what you want to enjoy when you sign up.
For the first time, dial-up users can also get to enjoy the content here. Besides, the videos are a ton of photos for you to enjoy too. All of them have been perfectly captured and only represent high-resolution images. The site gives all other solo sites a run for their money. Even though the pictures are not offered in downloadable zip files, saving each one of them individually is worth the enjoyment.
The content
The best word to describe Katie Thomas would be kinky. She clearly has an affinity for black cocks. She wouldn't let the pleasure pass her by. She does not think white cocks are worth her pussy and I have to agree with her. Katie loves getting all the hole in her body filled with pleasure. Any gorgeous black guy who is up for the challenge can take on the task. The interracial sex scenes are hot and spicy, just as her personality is and I bet that you will enjoy every moment of them. She also loves getting loads blow inside her ass as well as threesome encounters. Do not underestimate, her body size. She surely can do many big things.
In other instances, Katie pleasures herself with the use of sex toys. She works on her clit thoroughly in order to get the pleasure that she was looking for. It is evident that she does not share her cocks, therefore, she is the only beauty that you will enjoy on this platform. There are instances where I hoped that she would call on her sister in order for them to get kinky together but this did not happen. However, this beauty proves that she can run her own 'queendom' single-handedly.
In the video 'covered in Black cum' Katie Thomas gets fucked by this black studs who cannot wait to get their cocks inside her. For some reason, she wears dark glasses. Maybe this is to make her look cooler or even create an illusion. However, as she sucks on both cocks and gets fucked them, you will realize that she is the best thing on the planet. Getting a moment with her is most definitely something that is at the top of my bucket-list.
Few words
Katie Thomas is a brilliant site that lets you indulge in all of the action. Forget other solo sites. This one is damn near perfect. The flicks are high quality, exclusive and interracial. Do you want for anymore? The porn star surely knows how the treat you to a variety. Much like Spring Thomas, her sister, Katie would also do anything for black cock satisfaction.

OR back to the page
---