Quick intro
PixelVixens is a hot fetish porn site that is centered on sexy women who indulge in a variety of cosplay scenes. If you are into the kind of action then you will be delighted by what the adult portal has in store for you. The site's collection is made up of a combination of HD fetish porn videos and high-resolution pictures that are all for your enjoyment. The models are highly talented and ensure that you will get a good bang for your buck.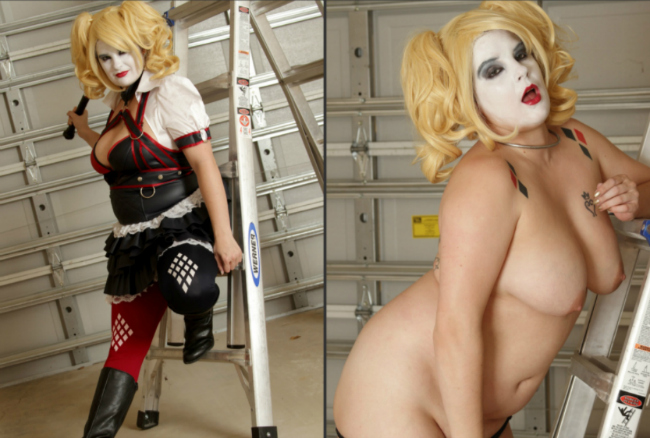 Site design
Upon the first login, you will certainly be delighted by the site's simple but sophisticated arrangement. Although you will not find thousands of scenes here, you will highly appreciate the great lengths that PixelVixens go to in order to bring you the very best of HD films. Entering this world of costumes is truly a dream come true for a fetish porn lover. The models on the videos and the naughtiness that they display will give you the motivation to sign up to this pleasure portal. The tour is an exact replica of the members' area and this goes to show you that PixelVixens delivers on all of its promises. On this site, what you see is certainly what you get.
The homepage simply comprises of recently added scenes, the latest updates and blog topics that you can follow. Although PixelVixens comprises only of 25+ videos, the promising update schedule will prove that it is growing slowly but steadily. However, just like the site's title suggests, it thrives in top-notch galleries. If you are looking for some good eye candy then you will certainly find it here. The videos and 185+ galleries are on separate pages. This makes them very easy to access even for the newest members of the platform.
All of the updates are dated, therefore, you can keep track of the newly uploaded videos. Each of the galleries contains a total of 80 photos and this is more than enough to keep you busy for a very long time. You can also experiment with some new wallpapers. Download and streaming are the way that you can access the content on the collection. The photo galleries can be downloaded as zip files while the videos can only be streamed through a flash player. The quality is consistent through and through, as such, you will not have anything to complain about as far as the level of clarity is concerned. PixelVixens also promises monthly live web chats that will let you interact with the models and ask them for sexual favors if you please.
The content
The models on the site surely love a good erotic costume. They will dress up like all sorts of characters who will tease you to an orgasm, no matter what they have to do. Although they are amateurs, they really know how to hold their own in front of the camera. They are gorgeous and anytime you look at them, you will get that brilliant feeling of horniness that will paralyze you. Yes, they evoke this much sexiness! The girls are not about hardcore fucking. They know the value of going soft, in order to ensure that you get to embrace all of their physical features. They will taunt you with all kinds of sexual innuendos. If you enjoy cosplay then you will be delighted by what PixelVixens has to offer.
The models love giving themselves pleasure. They do not need big throbbing cocks to do that all the time. They masturbate and engage in all kinds of toy play. They do not give their dildos and vibrators a rest! They will not stop until you cum. This is what you will love about them. When they put on a costume, they are highly innovative and creative. You will absolutely enjoy all that they bring to your screen. There is no doubt that this is the best adult cosplay action that you will ever come across. They take things to the next level when they wear purple and blonde wings. The models know all about embracing their characters and this is the best thing about them. There is no denying that they are capable of single-handedly entertaining you. A single encounter with them is certainly unforgettable. You will meet the likes of Mina, NyuNyu, Morty and much more. Careful, once they cast that spell on you, breaking free from it is almost impossible.
At times, the girls decide to pleasure you in twos. They dish out pleasure in double portion. They make things sexy by making out with each other and seducing you to a trance. These girls are not professional pornstars but they will leave a lasting impression on you. There are girls next door who will show you just how naughty your favorite character can get or sci-fi geeks can get. The models turn every experiment into a great sexual encounter. You will not regret signing up to PixelVixens. It has a lot to offer.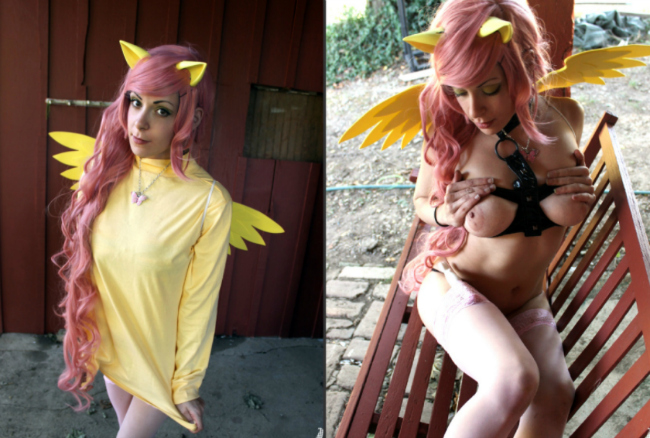 In Few words
If you are looking for interesting cosplay scenes and photos then this is the perfect place to get it. The collection of softcore scenes and beautiful amateur models getting naughty in front of the camera will surely keep you glued to the screen for all of the right reasons. Although the videos can only be streamed here, you will be highly delighted by the record-breaking scenes that you will be enjoying in the shortest possible time. PixelVixens is one of the best porn sites that there are!

OR back to the page
---