Quick intro
There are more and more porn websites these days that are exploring people's inner fetishes. Out of the many such websites is Property Sex. This is the kind of website that has real estate themed porn in it. It explores people's fetish of banging real estate agents, landlords, or tenants. The said website is an amateur reality website that sometimes has a touch of POV porn on it. What POV porn means is that you will have a feeling as if you are the female star's partner since the camera seems to be taken from the point of view of the male partner.
You can fantasy that you are the one fucking the hot sizzling ladies in the videos better if it is a POV video then. With this website, you can easily indulge yourself in imagining fucking hot real estate agents while the latter are dressed up in their little devil dresses. You don't only immediately go into the actual fucking with the videos. A plot will unfold where you get to know the story why these two amazing porn stars meet and why they are stripping and fucking.
You'll see landlords who are supposed to serve an eviction notice to their delinquent tenants getting fucked instead – be it as a retaliation to show that the latter don't want to be kicked out or as a payment for the delayed rent. There are times when you can see real estate agents showing an apartment to a potential client but ends up getting fucked as well. That's the wonder of the porn videos already to the site – there's a story you can follow. If this is your cup of tea, then sign up to Property Sex porn website.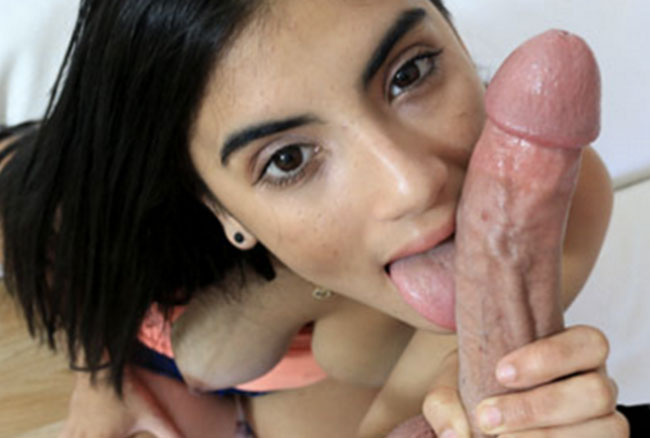 Site design
Just like any other contemporary porn websites nowadays, the layout is quite simple. The user interface takes into account that not all the people who use the website are tech savvy people. That is why they make the website easy to navigate. As soon as you get to the member's area, there are only a few tabs and you'll be able to search through the video archive without too much fuss. Just be prepared for the numerous ads that will come out. For the navigation, that is not limited only to the desktop but also in your smartphones. With the search option, you can use different categories such as tags, models, and latest updates so that you can filter the videos according to what you want to watch.
The videos that are already uploaded in the site are all high definition, which you can easily stream or download in either their MP4 or Flash format. You even have three video quality settings to choose from. All these videos are quite lengthy, with an average run time of half an hour to 40 minutes. The video archive of Property Sex porn website already has more than a hundred full HD videos so just with that alone, you already have a great value for your membership. However, that is not where it ends. You also have the image gallery in every video. With the image gallery, you can expect there to be at least about 200 photos. Not all of them may be high resolution actual photos though. Some are just plain screen captures of the videos. Aside from the videos and images, you also have live cams that will allow you to watch seductive sluts strip teasing for you. As an add-on feature, your membership to Property Sex porn website will also give you access to a bonus site – the Vixen X.
The content
With this site, you are able to watch seductive ladies who are always prettily dressed up. Of course, what they are wearing won't matter because everything will come off within the next few minutes of the videos. Once you reach the point in the video where the girls are naked, you'll be able to verify for yourself that these girls are the goddesses of your fantasy. They have the nice body, good-looking face, and amazing sex techniques that will drive you to erection. You'll not only find blondes here but brunettes, Americans, Europeans, and the likes too. These girls can take on the role of a real estate agent showing a potential client around. However, something may have come up and, to appease the clients or to seal the deal, they'll drop their panties down and get fucked.
Of course, there are also those real estate agents who prefer getting fucked first before letting their potential clients sign the papers. On the other hand, there are also times when these girls play the tenants who get served an eviction notice. They'll eventually beg for their landlord to reconsider and will offer up their body in replacement for rent. Another time is when they are on the other side – they act as the landlord. They'll reprimand a tenant for doing some "shady" business but will eventually get caught up in that "shady" business, which of course means fucking! Some video recommendations that you should take note of when you already have your membership tot he site include "Drilling a Naughty Tenant, "We Love Houses with Big Ass Living Rooms", and so many more. The girls to keep an eye out for while you are in this site include Black Angelika, Cassidy Klein, Gia Paige, Megan Rain, and Kalina Ryu. Of course, there are many other girls worth keeping an eye out so access this site now.
Few words
Your membership to the Property Sex porn website is more than just watching boner-inducing videos. You can get some great value out of the website, especially since the videos have exclusive content, lengthy, and with great quality. Don't hesitate to sign up for a membership now to enjoy all of these features that the said website has to offer to all the porn lovers out there.

OR back to the page
---
OR read more on PROPERTY SEX from other popular review sites.