Quick intro
Thinking about traveling to Northern Europe, you might have to think twice about packing the right garments so that you'll survive the harsh weather condition up there. You might want to wrap yourself in thick sweaters like a burrito to keep yourself warm despite the freezing temperature. Moreover, you might not be able to pull yourself together too once you see what this region has to offer. Personally, I have not heard much about Scandinavian getting into porn industry. We've all heard of the Japanese porn, African porn and American porn but Scandinavian porn does not really ring a bell— but that was before.
Now, Scandi Porn has changed the game— for good. Launched in 2013, Scandi Porn brings hot and sexy Scandinavian girls into the spotlight. Scandi Porn belongs to a company in Belize known as the Global Content Services Ltd. Among other 70 sites that have been managed by this company, Scandi Porn is one of the good picks. It belongs to the Amateur Girls, European Girls and Hardcore Sex niche. It can also qualify the All Fetishes niche since it does not focus on a particular fetish only. Speaking of which, this means that it has videos from fisting to toe licking and to masturbation.
To be a member, all you have to do is to select a membership and then pay through any of the following means: Discover, JCB, PayPal, MasterCard and VISA. Scandi Porn only offers recurring membership and you can select whether to pay monthly or quarterly. The best option of the two is to pay the membership quarterly because of the amount you'll be able to save by the end of the year. This porn site is a haven for steamy hardcore sex plus you will also get the following bonus features if you avail the membership: Access to the 14 sites in the ExtremeMoviePass, access to the site's default bonus sites, live feeds, personals and over a thousand bonus galleries. The site also updates one video every week so be sure to check these out while it's hot.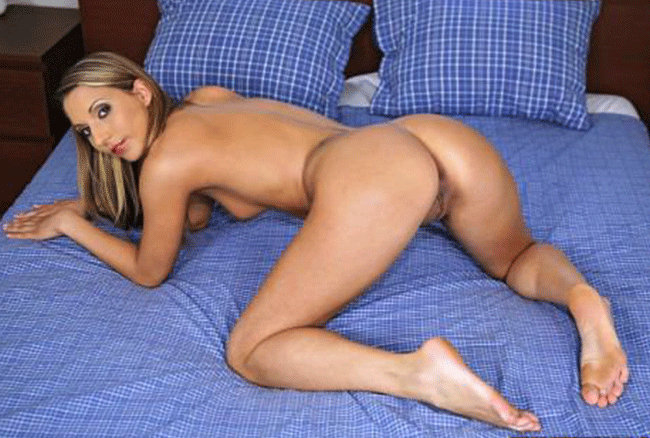 Site design
The site offers much when it comes to responsiveness and functionality. These two factors make the site very easy to use. It is user-friendly and you won't have a hard time touring around it. The menu titles are self-explanatory and you get what you think it is. At the landing page of the site, you'll be greeted by a large banner of Scandinavian sluts— licking balls, getting drilled and enjoying a cock. Then down below at the contents section, you'll see the latest videos like when it was uploaded and a thumbnail of what to expect from it. So far, the latest update was a week ago from the time of writing and based on the other videos, Scandi Porn is still updating regularly. There's also a section at the bottom of the page where you'll find the list of sites that you can access through your membership at Scandi Porn.
There's Sex Flex Video, German Pickups, Bukkake Orgy, Slippery Massage, Mountain Fuck Fest, and so much more. This list is also accompanied by a corresponding thumbnail that's enough to make you horny. The navigation of the site is also flawless. There are links which will take you to various shortcuts across the site. The site is not only doing great with the navigation but also with the pagination. The pagination makes surfing the videos with ease. Moving on with the contents of the site, the videos are also very impressive. These sex videos usually last of 15 minutes. It can be streamed or downloaded. When streaming, you'll be using the Flash player which is up to 480p. Downloading the video gives you an mp4 format.
The content
The girls from Scandinavia don't seem to know the meaning of cold weather since they are all burning with hotness and overflowing with sex appeal. When it comes to the appearance, you might think that Scandinavians are all blondes. But no, there are also brunettes and red heads cross the region. Scandi Porn gives you a holy treat by bringing all these girls into one production. These promising starlets are very gorgeous just like any of our European idols. These girls are amateur to semi-professional models which are up for different kinds of sex and foreplay.
Aside from having sex with the opposite gender, these cock sucking goddesses are also game for some cunnilingus. Yes! You got that right. There is also Lesbian sex. If you can't get enough of all these actions, you can also lookout for the exciting orgy that will surely burn down a house. The overall impact of the videos is very impressive. The transition from one scene to the other goes smoothly without quenching the excitement off. The first few minutes of the video will surely keep you interested to the upcoming scenes.
In few words
Scandi Porn is definitely setting the bar higher this time. They have excellent quality of videos, well designed website, meticulously picked porn stars and an undeniable dedication to their craft. Also, did I mention that their membership is pocket friendly? It surely will fit in your budget, plus you'll also be getting a lot of bonuses when you join.
What I like the most is that they really ensure that they bring out a consistent quality of the videos because it's not all the time that we can meet a porn site that has as much dedication as Scandi Porn. It's also a plus point that they have a wide selection of gorgeous girls but almost all of them can do the same things like the other. This means that they are all equally talented when it comes to love making. If I were you, I wouldn't dare miss this chance to get a glimpse of these girls.

OR back to the page
---
OR read more on ScandiPorn from other popular review sites.