Quick intro
In the world, any experience will always make you stand out. Having many years of experience in anything you do is importance in the performance. Well, Sexy Grandparents' experience is unmatched. As the name suggests, the site features older couples engaging in all manner of sexual actions for your pleasure. Ideally, it features an older couple who invite females of a lesser age than them as house guests to watch and masturbate as they engage in coitus. It boasts of having some exclusive action that engages maturity which is pretty rare in this day and age. If you are into such raunchy kinky sex, then Sexy Grandparents is the site for you.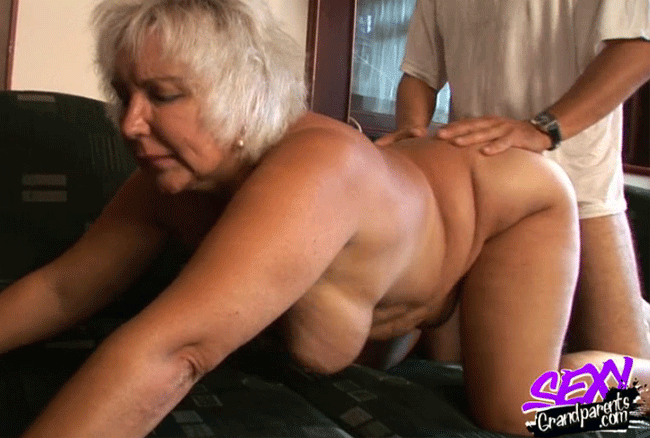 Site design
Just type Sexy Grandparents at your browser, instantly appears the pervert grandparents , I like the brown background color it matches with these sexy naked buddies at their raunchy sex scenes. The members of Sexy Grandparents are guaranteed a very nice package. For one, the site though new, has a bonus option that includes five other sites. These sites include Mature Share, The Granny Sex, and many others. Basically, all the other sites feature older women.
The members' area is also pretty well designed. This makes it very simple and easy to find the content that you want to enjoy. On my part, I did not have any problem browsing the site. Sexy Grandparents is mobile friendly, you can access at your office and while away via iPhone, iTouch, Blackberry, Sony android name them.
The content
Well, what can we say about the models and the videos? First of all, the content is really nice and rare. As stated earlier, the site has four scenes and four photo galleries yes that may not seem good enough for porn addicts like me. I am sure that is why we are guaranteed of bonus sites that have enough content. The video quality is superb at Sexy Grandparents. The videos in this site can reach a maximum quality level of 1920×1080 resolutions. Live porn is what makes a porn site, yes the webmaster hit the point, you are treated with a live action of Jill and Andrew in their home, Jill is old but her body rocks still, in fact I fell in love with her, talk of her awsome boobs, wet pussy and big ass.
You are sure to enjoy and jerk off to 1080p scenes on this site. With such immense quality, I would wish that there would be more scenes to be enjoyed. Ideally, you could also watch the videos online. This is made possible by an embedded flash player that can be found on the site. You can also download the videos in WMV, MP4 and MOV formats according to your heart's desires. The images are crisp and clear and depict what can be seen in the videos. Simply, these images are screenshots or video caps. You get a high-resolution photos from the galleries these images can be viewed online as a slide show. They can also be downloaded in Zipping files if that is what you desire. A plus for this site is that they have no limit streaming optimized for WIFI, 3G and Edge, discreet and 100% secure compatible with all smartphones.
Few words
Sexy Grandparents' place in the porn industry is unquestionable. The webmaster should do one or two favors to the fans, give us a worthwhile collection of videos and update the website as a whole to ensure that it remains vibrant. Otherwise the fact that subscription to Sexy Grandparent comes with free bonus sites accommodates the lack of a good number of videos, thumbs up for the webmaster for this. I recommend the site's content for any adult person out there. This website isn't updated anymore, check Mature Review to find another granny porn site.
---
OR read more on SexygrandParents from other popular review sites.