Quick intro
Most websites these days are trying to focus on niche content instead of offering something that is comprehensive, Chick Pass is one of those websites that stand out but they do it differently. So what is so special about the website that makes it different from other people putting out the same kind of content? Chick Pass has separate websites that caters to single genres and they all collectively come together to put up some amazing content. The website has been around since 2004 and it started off with just a handful of websites to make up the pool of content but over time it has grown to a great extent and there are over 40 websites right now offering some really high quality content that you will just love.
The websites all have something new to offer and they not only cover all of the niche genres but also stuff that is not very common! To top it off they have updated all of their websites to offer HD content which is just brilliant, they will be putting up updates for all websites each week just like they have always done so you do not have to worry about being left with limited content either. The website has been spectacular with high quality content being their main focus. As soon as you go into the login page and head to the member's area, you will be surprised by how much content that is put up already and be spoilt for choice. The large pool of websites offer so much content that you won't even be able to finish off half of it in a year. The website allows you to go to any of the network pages right from as single portal so you do not have to manually access all of the pages separately and you have one key for all intents and purposes for logging in.
The Chick Pass Network also has a very unique approach when it comes to updates, you will be notified of all updates right from the Chick Pass Network page itself. So you do not have to spend time moving to each site manually to check out the latest videos of the websites. Another thing that the website is really neutral about is the variety of models, you will not find the demographics skewed towards one group or another. All of the models have something unique to offer so you get unique content that is exciting and they all have the charm to make you horny in no time. The first thing you will notice when you open up the pages is that all of the models are amateurs so you will get to access some really exclusive content and see women and men you have never seen before. The models who are part of the website have perfect bodies and can do pretty much everything in front of camera. The website has truly some of the hottest women you have ever seen in your life and you will be taken aback by how beautifully they execute the scenes despite being amateurs.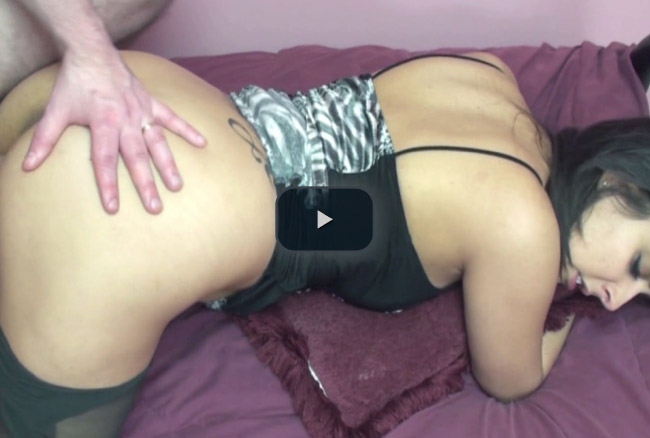 Site design
The Chick Pass network's user interface is something that you will really love with all of the websites being up for access from the main page itself. The website has also been designed to be responsive, you will be able to get all of the images and videos on your phones with a mobile friendly interface that makes is highly easy to navigate. The search functionality is really great and you will not have difficulties finding the videos and images. The videos and images are up for download to all members and you will be able to get them in MP4 format while the images are available for download in zip files that you can download entire galleries with.
You will be able to have full access to all of the Chick Pass Network's downloadable content even if your membership runs out as the content is free from any kind of DRM licensing. There are plenty of resolution options to choose from when you are downloading the videos and images, so you can choose the right resolution depending on your internet connection's speed. If you want to reach out to the website for assistance you will find a help page that will get you in touch with a representative to help you out with any account issues that you might be having.
The content
The women who are a part of the website are really beautiful and you will not have to worry about the consistency of the quality of content as all of the videos and images that are on offer have been shot in studio like settings. The wide range of genres that is covered by the website is really amazing and you will surely fall in love with the women who are a part of the website. Most of the girls are tender aged and they surely know how to make the most of their talent, these girls will surely become the biggest names in the industry.
Few words
If you are someone who has been scouring for some comprehensive content that can be explored by anyone at all, spread across genres and genres of content then you definitely need to check out Chick Pass. The website definitely offers that comprehensive experience that you have been missing out on and it is one of the most consistent websites in terms of updates. The website has been around for 2004 and their expertise clearly shows when you see any of their videos that have been crafted with perfection.

OR back to the page
---
OR read more on CHICKPASS from other popular review sites.