Best 10 European Porn Sites
Find here a listing of the top 10 European porn sites to fap to. Europeans have been at the forefront of sexual liberation of women, and this is evident because most of the top pornstars in the world are Europeans, whether Germans, Italians, Czech, Romanians, British, Spanish, French, etc. Sex is seen in a very open-minded way and many sluts are aware of what gives them the best orgasm. Whether it is an amateur, a mature or a MILF, the outcome of insane fucking is always the finest. The sluts are also open to experimentation and love to get satisfied by many dicks in all their holes. Such awesome scenes are best enjoyed on EuroBabeFacials, CzechAV, MagmaFilm, TeenMegaWorld and others, given below.
Eurobabefacials
A nice European porn website featuring sexy Euro chicks getting fucked hard in all their holes and enjoying the warmest bukkake and cum facials of their lives. Presented by the Puffy Network, EuroBabeFacials features insane mouth fucking, blowjobs, deepthroating, pussy fucking, anal railing and hard ejaculating all over the slut's face. The videos are shot in POV format, and show the sluts relishing the prospect of the studs releasing their white gooey cum on their faces. With over 500 models spread across 700+ HD bukkake and cum facial porn scenes, EuroBabeFacials is a very economical site, and offers free access to 3 Puffy Network sites.
---
Primeeuro
PrimeEuro is the best European porn network featuring the hottest sluts and European chicks getting fucked in the most insane ways. PrimeEuro is also the largest Euro porn network, comprising of 33 sites in various niches. Whatever PrimeEuro does, it always does it on a grand scale, with the biggest home orgy sessions, swinger parties, fantasy scenes and many more. The 100% authentic Euro videos will mesmerize you. And, subscription to this awesome porn network is also very affordable.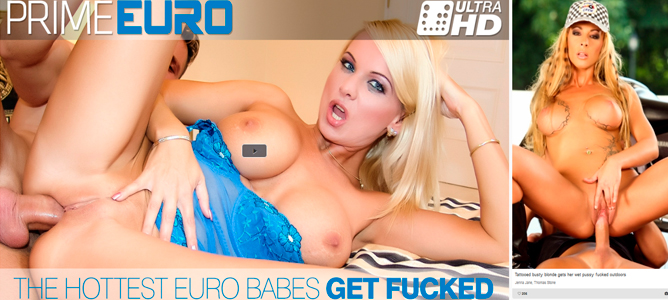 ---
Pornczmania
A top-rated European porn network featuring insanely sexy Czech and Bohemian chicks getting fucked in all their holes is PornCZMania, or popularly known as PornCZ. This amazing porn network offers a vast collection of outstanding porn scenes spread across a dozen+ sites, including CzechHitchhikers, GirlsTakeaway, HornyDoctor, AmateriPremium, AmateursFromBohemia, TeenfromBohemia, DellaiTwins and seven more. What makes PornCZMania unique is the genuine fucking that takes place on camera. None of the scenes are scripted. The sluts are sexy, love to get fucked and are ready to strip in parties, outdoors, with the doctor, in bathrooms and other places. At an affordable fee, PornCZMania is a site worthy of your membership.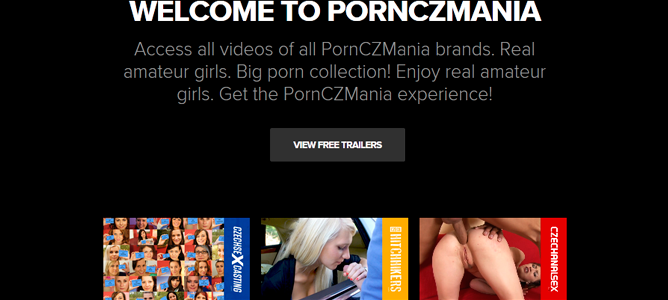 ---
Jyskepiger
JyskePiger is a great European porn site featuring sexy Danish chicks from the Jutland area of Denmark. These sluts are insanely sexy, and will give your dick a hard-on in no time. The sluts are proud owners of the most amazing bodies, with ultra-smooth skin, round boobs, lively suckable nipples, shaven pussies, pink cunts and tight assholes. The videos on JyskePiger are homemade and you will find the sluts fucked hard in their pussies, crazily railed in their asses while enjoying a warm pussy or anal creampie and cum facial. Twosomes dot the landscape on JyskePiger, with an occasional solo masturbation added to enhance the sex quotient.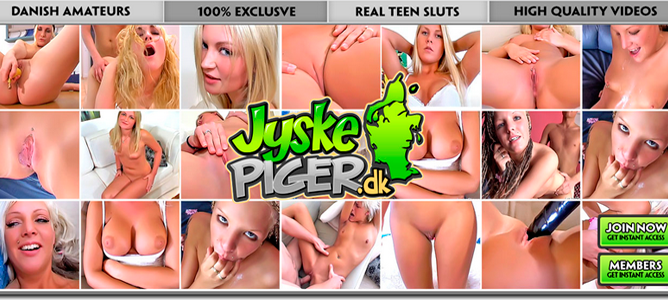 ---
Magmafilm
The finest European porn network featuring sexy German sluts in their kinkiest avatars is MagmaFilm. MagmaFilm offers not only amazing movies but an online and print magazine, and has been featured in Kult, Vice, BILD and AVN. The chicks are crazily sexy and love to get fucked in their pussies and assholes, in twosomes, threesomes, sex parties, orgies and gangbangs. Sluts show off their boobs and pussies to hitch a ride or get fucked in bathrooms or even outdoors. With over 1100 scenes and 240+ DVDs, hundreds of models spread across 10 sites in the network are all yours at an economical subscription fee.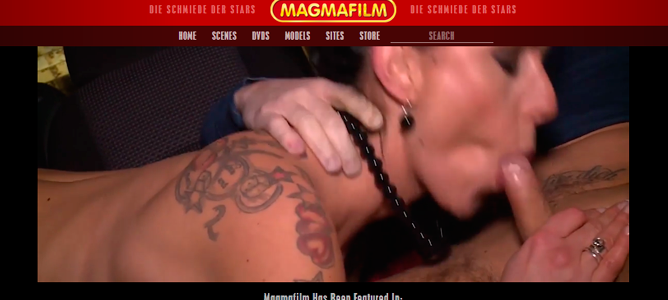 ---
Noboring
NoBoring is a top European porn website featuring sexy European chicks getting fucked in the craziest ways you've ever thought. NoBoring is truly a very interesting site, and on becoming a member, you will never feel bored again for the rest of your life. The sex scenes are insane and cover the entire gamut of sexual activities you can think of, including twosomes, threesomes, foursomes, gangbangs, orgies, lesbian sex, cunnilingus, fellatio, fingerfucking, anal sex, double penetration, dildo fuck, double dildo penetration, strapon sex, solo masturbation and many more. With over 5000 videos, 1300 models and 8500+ GB of porn contents, NoBoring is a must-have site in your collection.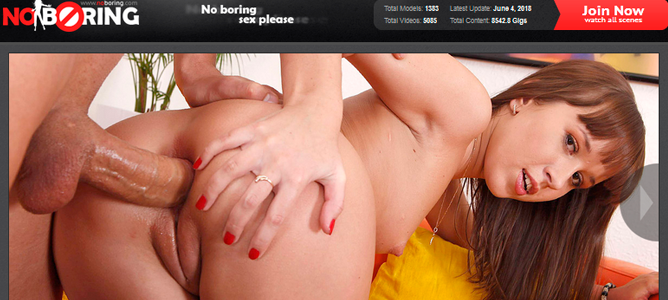 ---
Teenmegaworld
A great European porn site and network, TeenMegaWorld offers a massive collection of amazing amateur porn videos featuring the sexiest European amateurs. The TeenMegaWorld network features over 36 porn sites across various niches, including threesomes, foursomes, orgies, sex parties, first time sex, Latina porn, anal sex, doctor porn, creampie and others. These sluts are insanely sexy and possess the hottest bodies you've seen, including sculpted breasts, taut nipples, shaven pussies, pink cunts and tight assholes. With 4500+ videos, 1250+ models and 788K photos, TeenMegaWorld offers sites like FuckStudies, XAngels, TeenSexMovies, AnalAngels, Beauty4K, TrickyMasseur, Old-n-Young and BeautyAngels, among others at an affordable fee.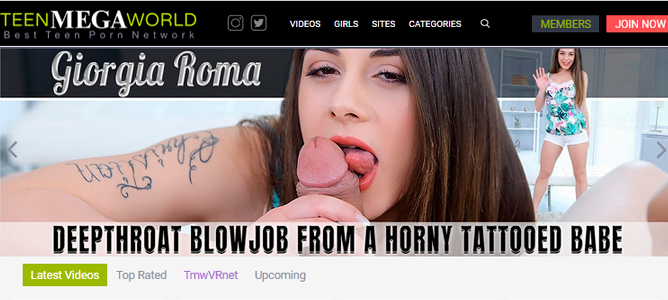 ---
Primeeuro
PrimeEuro is a top European porn website from the StaXXX Network, and features some of the sexiest European chicks born on planet earth. These sluts are insanely sexy and love to get fucked in all their holes and relishing a warm creampie. PrimeEuro has an amazing collection of porn videos, offering you the craziest sex scenes you've ever seen. Double penetrations, insane dick sucking, anal pounding, pussy fucking, deepthroat action, twosomes, threesomes, foursomes, gangbangs, orgies and some truly awesome masturbation scenes are presented to you at a very reasonable subscription fee. Membership also offers you free access to all sites in the StaXXX network.
---
Hotgold
A fine European porn site featuring sexy European chicks is HotGold. HotGold is an AVN and XBIZ award winning site and features the craziest sex scenes you've ever seen. Lesbian and straight twosomes include pussy fucking, anal sex, pussy licking and eating, 69-pussy licking, nipple sucking and others. A few hardcore gangbangs and orgies break the monotony and include double penetration, crazy mouth fucking, cum facial, titty creampies as well as pussy and anal creampies. Easy to afford, HotGold offers free access to 26 sites in the network.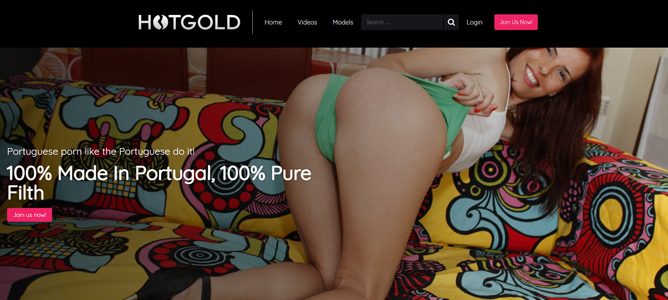 ---
Younglibertines
YoungLibertines is a top-rated European porn website featuring sexy European sluts, getting fucked in the craziest ways in exclusive homemade porn videos. The sluts are true amateurs who have the freshest pink pussies you've seen, and when they are fucked hard, they will give you everything you need for a great jerk-off session. The sluts have perfectly developed breasts and perky nipples to fondle and suck respectively. There are twosomes, threesomes, solo masturbation scenes, sex in the kitchen, anal fuck, sex on the sofa, in the bedroom, double penetrations, and many more scenes. These goodies with free access to dozen sites come at an attractive fee.