Quick intro
Every person has its own tastes regarding porn. Some of us like to see experienced women, not girls and then we go to the 40somethingmag. It is an awesome and hot site, with beautiful mature women in search of some fun with guys half their age. They are gorgeous in their own way and they know what they want! The hardcore videos mix well with a softcore stripping and teasing. Overall, it is a cock-mounting group of horny, well sex-versed women and divorcees exposed to your lustful gaze.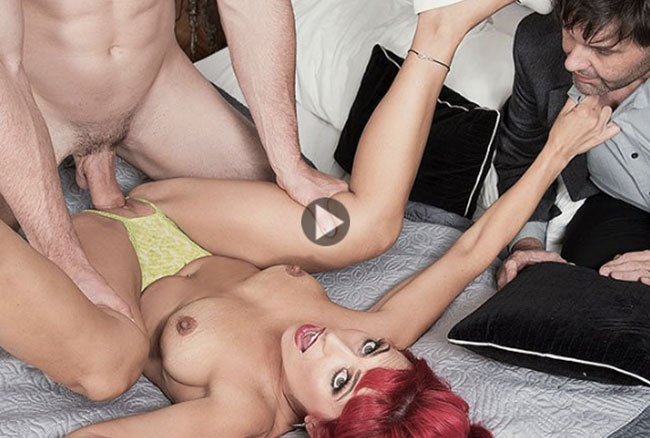 Site design
The overall design is pleasing to the eye. Starting from the colour scheme and the excellently made menu, up to the great content and gorgeous women, there is nothing I would change on the 40somethingmag site. These mature beauties have their special menu tab, which will give you a clue about what kind of moms and divorcees you deal with. Among other menu buttons, there is a top rated MILF video and photo sets, those should be your goal when you enter for the first time. Another thing you may like to try is the limited trial version. For three long days, you can snoop around and attest to the quality of the content.
This site is an old one, already several years around and people can see that the content and features change and move up with the years that pass. One thing is granted, the outstanding MILF models! The membership will grant you a fast HD streaming and multiple downloads options, which means that you will enjoy your time with these great ladies even outside. When you do that, please remember that you can leave your comment or rate the favourite gal, helping others with their choices. Likewise, the updates are regular, so you can never get bored.
The content
The material you will find on 40somethingmag deserves every second of your attention. The site updates regularly and all of the content is 100% exclusive. If you like some extra hot MILF action, there is plenty of that here. With 550 videos and 1,300 photos, you can't be bored. The exploration of such rich archive takes time, so narrow your search by looking at the models and their description, or get first to the top rated area and look at what it offers. These mature girls like to use their pussies for fucking stallions half their age. Well-hung men seem to be the best option for these moms and divorcees.
Among the hundreds of videos, you will find more than one stunning woman giving a blowjob or just masturbating, but the real pleasure is when you see them in the hardcore action. Those hardcore videos I have rated favourably. The quality of the older flicks ranges from passable to very good. The newer flicks have HD quality and more formats for a download. The pics can be downloaded as Zipping files, with most of the MILF's amateurs, but really nice looking. Professionals, I am quite sure, shot those photos. The light is excellent and the photos are always clear and ship-shape.
Few words
Most of us like to look at the MILF category now and then. The 40somethingmag caters to the needs of this kind of viewers. If you like 40+ ladies, horny and eager to fuck, you will be delighted to get a look at the models and at the videos, this site has to offer. Moreover, the site is easy to navigate and pleasant to the eye.

OR back to the page
---
OR read more on 40SOMETHINGMAG from other popular review sites.