Quick intro
At times, I find it boring to watch videos of usual girls I see on porn sites. They sometimes come very typical, their bodies, their boobs, and asses look a bit too usual for me. One of my friends caught me checking on my most loved site and he actually laughed and called me boring. He actually took my phone and keyed in a website, 60plusmilfs. I asked him, what it is all about and he said that the site is where 60+ ladies are performing sensual and sexual deeds. I was like, what? 60+? Seniors showing off and having sex? Really?
Then he flipped my phone facing my eyes and really? Seniors over 60s wearing sexy lingerie and actually wearing none. I have myself registered to scan the entire site, and yes, I got completely mesmerized with those hot old ladies seducing men way below their ages. See exactly how you want to get seduced and you will completely get stunned as how these hot seniors look so inviting and appetizing. You will never think that they could flash and knock you off with their moves. They are 100% extra ordinary and oozing hot.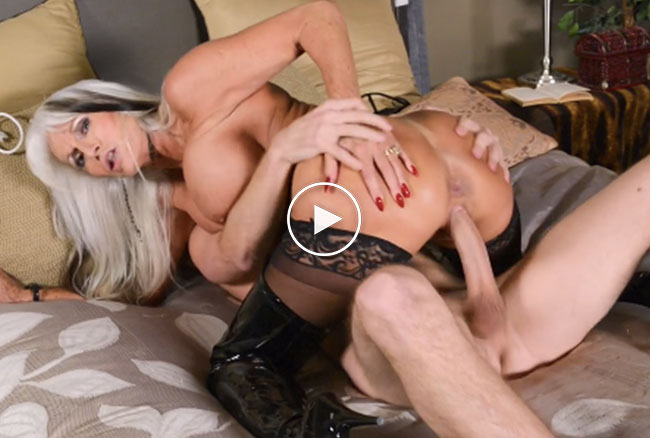 Site design
If you want to work on a site that will not give you a hard time to understand, then you are working on the best site available. The best about 60plusmilfs is managing their website. Everything is so easy to manage, all you want to watch are just right at your fingertips. They will play instantly with just a tap of your fingertip or a click on your mouse. You don't need to be trained to navigate on their site. Everything is straightforward. No need to call anyone to help you with the navigation as you could do it by yourself, even if it is your first time accessing porn sites or the like.
What I like most about 60plusmilfs is that their videos are highly playable on different devices including tablets. I want everything on the go and that includes horny mind. I need not wait for me to get home to enjoy my senior pornstars. I could play their videos and look at their sexy poses anytime I want, actually, I need to go to a little private place though as others may call me a maniac if they see me licking my tablet and getting hard on.
You surely won't see the same appetizing hotness on other sites. What 60plusmilfs could offer is just far exciting than what other usual sites could offer. You don't need to get bored looking at almost the same sexy bodies on different porn sites, they almost come the same. Adding this site to your list is definitely a recommendation to those who want something new and yes, something bolder with older performers.
The content
Senior ladies on this site are like wine, they get better as they age. Who would expect a hot lady on her 70s perform sexy moves on camera? Their bodies are the temple of desire and horniness. They are unexpectedly and yet undeniably hot and goddess. These girls are still wild at their age and they are all willing to break it off and be out of what the usual old ladies do with their lives. Their appetite for sex is high, you will never expect how demanding they could be in bed.
I was just mesmerized with how these seniors afford to get hunky men, my questions were answered as I watch them move. I can't believe my eyes as how these old mamas could go so wild and unstoppable. They will never stop unless they see all their men pop in front of them. They are so horny and age surely does not matter. Watch how Katherine Merlot handles threesome. This old slut is able to work not just with one penis but two. She went so wild that her two sex partners for the night are getting so horny.
She is so hot on her 70s that the two men cannot handle her. Her wild moves and seduction makes her two partners shout and seek for more of her pussy. Katherine is just an old lady who is so lonely and sex is what makes her go on. She does not need medicine, she needs cum. Make her your girl for the night and watch her sway and make unbelievable sexy moves that you surely can't see on other sexy pornstars.
The video of Katherine with the two men is absolutely hair raising and mind blowing to watch. See how they take advantage of Katherine and you will surely want to join their game. They will never give you dull moments, the threesome performance is just indeed a scene to watch out for. They are absolute performers that will completely heat up your device.
Few words
The lust that women on their 60s have is far more interesting than those of the usual age pornstars. Age seriously does not matter on sex making. No age could define the level of horniness. Ladies on 60plusmilfs are just worth your time. They will make your sexual fantasies come true anytime and anywhere you are. These hot old sluts are something to die for.
I thought, after reaching 60, appetite for sex changes, I was completely wrong after getting myself registered for this site. If you think hot old mamas are hot, or even if you think otherwise, I highly recommend that you make yourself registered. Senior ladies never lose their appetite for sex, they are just equally sexy and appetizing as of the newer generations. See for yourself and you will definitely be satisfied.
Seal your horniness with a good explosion as you watch old seniors make their moves. Check out 60plusmilfs and your concept for sex will surely change. Sex comes with no age limitation, actually, older ladies could come more horny to watch especially because their moves came from too many experiences thus making them sex gurus.

OR back to the page