Quick intro
When you say DDF Network, you mean quality porn and a lot of it. DDF Network is a network that has been building its library for many years and has amassed quite a collection. Not only great quantity and quality wise, the DDF Network possesses a multitude of categories that many sites just can't think of matching.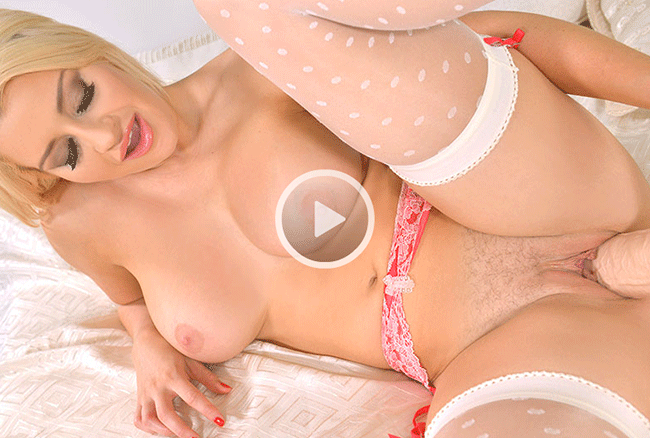 Site design
The layout is really basic, nothing new, nothing fancy, but the site, in general, is done solidly and well. There is nothing sticking out here and you can see all the necessary things. If you list through the home page you'll be presented with the latest updates and which sites they are coming from, categories, top rated hotties and newcomers. Visuals are looking neat and frisky. A simple background elevates the videos in front and truly presents to us what DDF Network is offering.
The design color is a combination of dominant black and some orange as the fill color. The combination is working pretty well and they use the fill sparsely. Navigation is done as expected up to the standard of the whole site, effectively. Tag searches, search bars, related vids and neatly arranged categories make searching this vast network much easier. The site is viewable on mobile devices so you really shouldn't worry about that aspect or any other.
The content
Girls on this network are presented as the top notch fuck models that tirelessly get smashed with cock times again and that proves true. With a collection of more than 2,000 models, DDF Network is a place gathering not only a lot of different types of girls but also the most beautiful looking girls in the porn industry. They are a varied bunch of girls with big jugs, crazy girls, horny girls, blondes, gorgeous looking girls and sometimes all that is just one model. The action is dependent on the site it is coming from, but the usual things you can find around here are girls on girls, straight hardcore porn, blowjobs, loads of them with loads of cum on girls bodies, sometimes you can even stumble on some fetish and BDSM themed porn in the house of taboo. Girls are amateurs to pro looking.
Videos average length goes up to 20 minutes. All the videos that you can find here, surprisingly even some of the earliest ones, are looking superb. Shot with great guys that know their porn and they know how to act around those hot girls whether in action or in solo pursuits. Something worth mentioning is the quality of the videos, it goes up to ultra HD in 4K quality. There is also just HD and from 720p all the way down to 240p with a choice between MP4 or WMV. Membership plans for this kind of quality are truly a great deal you shouldn't miss.
The two-day trial allows you only to take a peek at this network of hardcore porn of all sorts. If you choose not to be a peeping boy you are extended to the monthly recurring offer, also there are the three months recurring and the yearly recurring. DDF Network is the network that connects 14 sites with all sorts of porn. Some of them are Hands on Hardcore, Euro Girls on Girls, Only Blowjob, House of Taboo, DDF Busty. Only reading through the names is enough to get you horny, imagine what lies ahead.
Few words
DDF Network makes you an offer you don't want to refuse, it looks good, sounds good, feels good and most important, fucks good. It has 14 sites of certified quality that will get you dripping cum in no time. A huge collection of videos, and also an enormous collection of models, are more than enough to make this great site on its own.

OR back to the page
---
OR read more on DdfNetwork from other popular review sites.