Quick intro
If you think about it, what porn is really supposed to do is allowing you to live your fantasies. Anyone can have sex in the real world, porn is not just for when you are not getting any. Sometimes, porn can be a way for you to experience things that are just not possible in the real world, like fucking someone else's wife.
If you are into this sort of thing, you also probably know that doing this in real life is pretty much impossible.
Hence, you would want to watch porn in which this happens so that you can live your fantasies to some extent. There are quite a few porn sites that offer this kind of porn, porn in which the girl is a wife who is cheating on her husband or is making her husband watch while she is fucking another man. However, these sites make the mistake of treating these videos like any other porn videos, porn videos that are no different from the basic, run of the mill videos that free sites have.
These sites think that if they mention that the woman is married somewhere in the video, their job is done but this is not the case at all as you probably know. DoTheWife is a lot better than most porn sites out there because it allows you to watch a realistic depiction of women getting fucked by men that are not their husbands. This includes videos in which the husband wants to watch the wife get fucked, videos where the wife is compelling her husband to watch her get fucked or videos where she is cheating on her man because she feels like he is not able to fulfill all of her needs.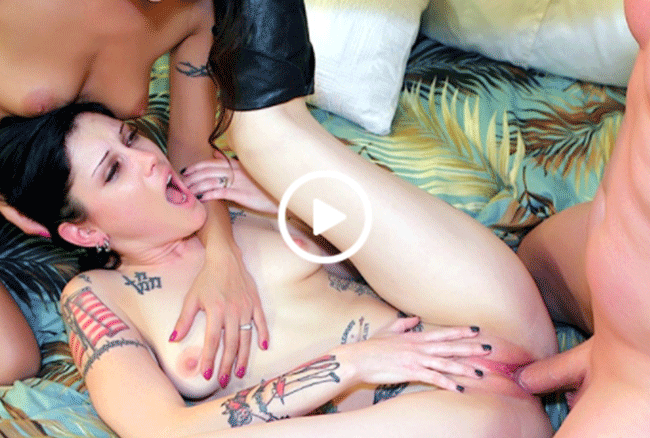 Site design
The design of this site is extremely relaxing. Most porn sites out there have layouts that have so many bright colors in them that you are not going to be able to watch anything there at all. You are going to end up feeling overwhelmed by the colors, as well as by the fact that these sites show you just too many options when it comes to videos. DoTheWife instead gets everything right pretty much.
The site has a beautiful color scheme that manages to mix white with a lovely pink text as well as some amazing black accents, all of which create an environment which is highly tasteful to the point where you are going to love being on this site. The site does not look sleazy at all, rather it manages to make you feel like you are using some kind of high end service instead.
The video arrangement is extremely neat as well. Each video has a huge thumbnail that gives you a taste of the action, as well as a huge block of text that can tell you all that you would want to know about the video that you are watching. This is really important, because it can help you to find the videos that you are interested in a lot quicker than you would be able to do otherwise.
The site is also a very fast loader. There are many porn sites out there that just don't work on 3G or slower internet connections because they are so ridiculously heavy, but this site manages to create a system whereby you can stream the videos even if your connection is not working all that well. All of these things come together to make this site pretty much perfect as far as layout is concerned.
The content
The girls in these videos have a very dirty and slutty look about them, and this is not a bad thing at all. When you want to watch naughty wives doing things that they are not supposed to do, you are obviously going to want to see some naughty looking women playing the parts.
Many porn sites out there think that they can just use the same standard porn stars that are available and make a good cuckold video. However, the girls in these videos need to be a little different. They need to be a little more lifelike and they need to make you believe that they can be married to a guy who is just not making them feel as good as they deserve to feel.
Each video features some sexy girl doing something she is not supposed to do in different ways. You will have videos that involve the girl insisting on her husband watching and making him beg her to stop cheating on him, and you will also have videos in which the husband is enjoying himself while his wife is getting fucked beyond belief.
The diversity of the videos that are available on this site makes it a lot more likely that you are going to find something that you truly enjoy. You are also going to want to keep coming back, because every single video here has a new angle to offer on the premise of the site. As a result, you are never going to get tired of everything that this site has to offer, which is a very good thing because it can allow you to keep subscribed and save a lot of money in the long run!
Few words
When you think about the fact that there just aren't enough high quality sites in the world anymore, you are going to love that this site puts so much effort into giving you the high quality content you deserve. The best thing about this site is that it does not cost all that much money to subscribe to at all. In addition to the lower than average monthly cost of subscribing to this site, you are going to be able to save 50% of the overall cost by going for an annual subscription, which is going to make this already cheap site even more affordable. Hence, you should subscribe to this site as quickly as you can!

OR back to the page
---
OR read more on DoThe Wife from other popular review sites.