Quick intro
There is nothing like seeing that ass getting rammed for the very first time. While browsing the net, I came upon a site that is dedicated to the many asses of amateur ladies and a bit more mature, getting pounded for the first time. At firstanal, get yourself aroused and have an ear piercing orgasm as the ladies themselves do, watching them get penetrated and enjoy some of the most hardcore steaming action out there.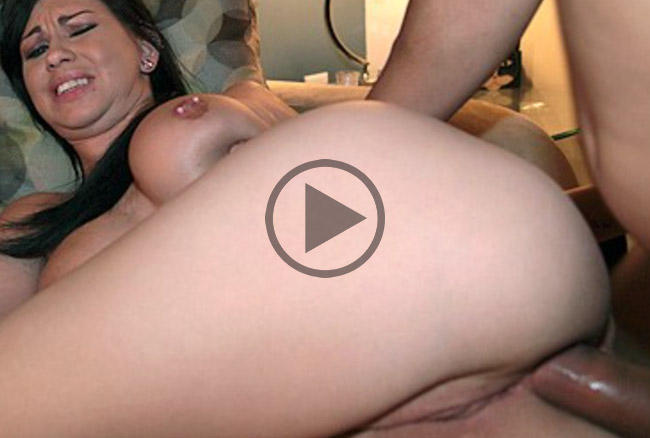 Site design
Upon getting onto the site's homepage, you are greeted by a nice-looking white background, laced with purple-ish transparent images of girls getting their asses ravaged by huge, erect cocks. With a grid like preview of videos, you get to see some samples of the anal hardcore action and get hooked straight away, just like I did, spending the whole afternoon watching porn. There is a nice selection of categories, available for members only, like blowjobs, scissors, monster dick, MILF, shaved pussy, etc., all according to your preference. There are over fifty categories on the site, likewise, it has a nice sorting option, so finding the right video for you is just a matter of clicking. The navigation itself is user friendly, being very swift, responsive, allowing for a fast stroll through the anal world of pleasure. With that, It should be mentioned that the site is optimized for the mobile devices, which enables you, the viewer, to watch sizzling anal action from the comfort of your chair, or sofa, couch, or anywhere else you prefer getting kinky.
The content
As you dive into the world of anal sex, you can expect it to have many different positions, instances, or actual people that are involved in the action. Along with the difference of positions and people, come the different stories that lead to the mouthwatering tight anal penetration you love so much. Whether you prefer tender girls, or those of a more mature nature, you would be able to see their virgin asses get ravaged for the first time. You could see some of them smirk, as if they could have felt the pleasure before it actually came to them in the shape of a big, black cock. Yes, there are interracial videos, as well as many others, given the fact that the site is loaded with all sorts of videos, all of the updated regularly. Regularly enough, in fact, that you would never be able to run out of porn. Likewise, I would like to mention the nifty membership plan which makes you able to view all sorts of full feature, full HD videos, as sharp as they can get. The close ups of those tight asses getting rammed ravenously is really a beautiful site, arousing as they can be, providing you with the full pleasure of watching asses get penetrated. Getting so many regularly updated videos for a price that is really insignificant when compared to the content that you get access to.
Few words
There is no bigger pleasure than watching girls and women, of all ages, get their asses subjected to the large dicks of males both black and white. Join in the fun and get yourself an orgasm at firstanal, as many of the ladies have, screaming their souls out with explosive pleasure. Apart from the high quality videos which are regularly updated, there is nothing else you could wish for but the pure sight of the tight pink holes getting punctured by a large dick.
This website is no more accepting users, take a look at "Let's try Anal"

OR back to the page