Quick intro
Most of the women on porn sites have clean shaven pussies, it makes you automatically think that those women are professionals and have been on the business for quite some time now, however there are those who just love bushy pussies because for them, it is more pleasing to the eyes and it is more natural. LookIamHairy is a site that will show you what a natural, bushy pussy looks like, they have the most raw and realistic sex, surely watching these bushy pussies will make you feel all hot, excited and bothered.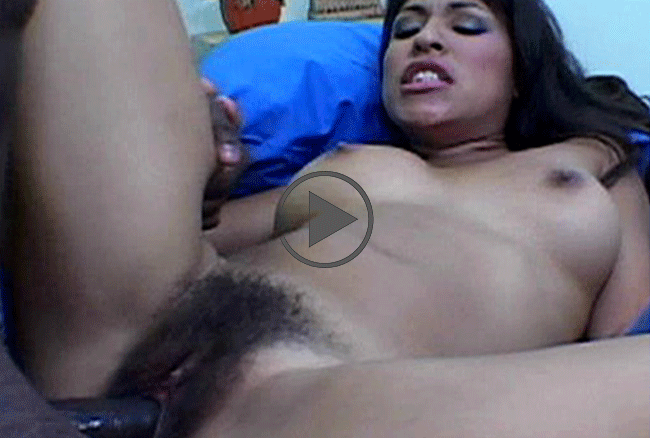 Site design
LookIamHairy is powered by ExtremeMovies and has been on the web since 2001, they are the best adult entertainment site on the web to feature natural, hairy pussies. They have hundreds of high definition videos that can be downloaded and transferred to any device like Android phones, Iphones, Ipads, mp4's and many others. Some shows women riding dicks, some of them are sucking dicks while some are getting pounded from behind. They also have featured videos with a brief summary of the plot of the video and a brief introduction of the model; their models are also diverse as they have white women, ebonies, red heads and Latinas.
Once you sign up as a member you will have access to 80 other adult entertainment websites that are powered by ExtremeMovies, such as RioBang, LatinLesbea, BrazilianErotic, ScandiPorn, NaughtyBi, WildGroupSex, FuckOnStreet and many others. They also have a contact link at the bottom part of their page, you can call them or chat with a customer support representative if you have any questions or an inquiry regarding the site or your subscription, their customer service hotline is available 24/7.
The content
With LookIamHairy you will see women with hairy and natural pussies, in one of their videos it showed a Latin woman giving a black man a blowjob while he was taking her top off, he flicked her nipples as she sucked and tugged his long, hard cock. The camera then gave her a full shot revealing her hairy pussy, she was fingering herself while she was pleasing the black man, he then made her lie on the long chair and he took her underwear off, he lifted both of her legs and he slowly inserted his erect penis on her, he was bushy himself so when he started pounding her their pubic hairs rub against each other.
After a few minutes they switched places, he lay on the long chair and she sat on him and rode his dick, she was facing the camera, showing the viewer's her perfect breasts and her equally perfect and natural pussy that was being drilled by the big black cock. He then lifted her and positioned her to lie on his left side so that he could fuck her sideways, after pounding her he then came all over her leg. Thinking that there might have been more juice inside him, she jerked him off and gave him a final blowjob, tasting his man juice.
Another video showed an outdoor sex activity, they were near a pond and the woman already had her underwear off revealing a bushy pussy while the man had his top off, the woman then removed her shirt and her bra as the man began kissing her thighs, he then made her lay on the pink blanket as he proceeded to eat her out, he licked her and sucked her clit, he then opened her pussy and began drilling her using his finger. After he fingered her and ate her out, he positioned her to face his left as he fucked her sideways, he held her close as he pounded her from behind and they continued to kiss passionately.
He then lifted her and placed her on top of him, she took control and rode him like a bull, bouncing up and down as fast as she could. She then gave him a blowjob and took his cock as deep as she could before riding him again; she used legs for support as she pounded her hairy pussy on his erect man meat. Feeling his juice coming out, he lifted her from him and made her kneel as he stood up and jacked off, positioning the tip of his cock that was oozing with cum on her mouth, after a few tug of his shaft and balls he sprayed his cum all over her mouth, face and hair.
Another video featured on the site is that of a Brazilian beauty making out with a stud in what seems to be a bike shop, the man already had his shirt off and as they kissed and tongue wrestled, he lifted her skirt and felt her up, smacking her round ass. He then pushed her down, unzipped his pants and pulled out his excited cock. The Brazilian beauty took it, gave it a few stroke and took it in the mouth, tasting every inch of it, the slurping sound can be heard as she went deeper and deeper. He then took her panties off showing her black, curly pubic hair that was covering her wet pussy; he made her lean on the motorbike seat and pounded her while he was standing up. The video then ended with him jizzing all over her breasts.
Few words
The videos on the site features the all-natural women and they are not the usual clean shaven women that we are used to on seeing on other adult entertainment sites. Seeing the hairy pussies of the women on the videos of LookIamHairy gives an exotic and realistic feel to the sex scenes, the site updates their contents regularly and they have about hundreds of 20 to 40 minutes videos that use beautiful hairy women as models. If you are up for something different and something more realistic, then this site is definitely for you.

OR back to the page
---
OR read more on LookIamHairy from other popular review sites.