Quick intro
Getting tired of usual professionals and their acting? Well, you can try getting personal with MyDirtyGf and the couple that likes to be free with their passions. The boyfriend Markus is crazy about sex and his girlfriend likes to add adventure to that. They like to film their adventures in and out of bed and share their private videos with people on the web that like something real and true, not acting. Home made stuff awaits for you! Dive right into sexy games this couple like to play and you won't regret it.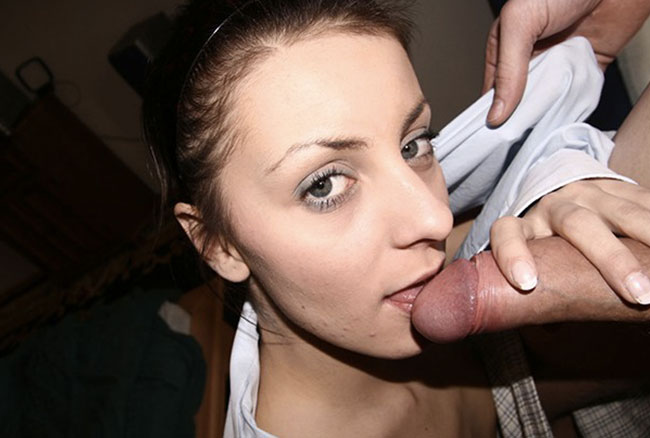 Site design
If your tastes go toward couples and porn you are right on spot with MyDirtyGf. This site features Markus and Nicky as they show their fans the happy union of nice looking and camera loving sexy couple. While Markus and Nick share a pretty passionate and exciting sex life, the site is on a smallish side. It is remarkably well-made a site with all that you need for a smooth navigation and considering that the videos are 100% home made, they are authentic and not directed.
There is really something special about this couple that will make you fell ok with the number of videos they have made. Over 25 episodes about 16 minutes each (download and stream). It may be not enough for some people but for me it is all right considering that they do all by themselves and the material is really top-notch. This couple gets it on in the bathtub, have incredible morning sex, and lots of nighttime passion.
They fuck like rabbits everywhere! It is that way when you are in love and nothing can compensate that in a porn. There are these actual feelings and they transpire in the video. The membership can be paid in full security and the 3-month membership is really convenient. Joining will get you access to even more homemade porn! There are over 40 galleries about 50 pictures each. They keep the site updated and it really seems like this is more than just a job.
The content
When you like to see some good homemade porn you should go to those sites that have real life couples. If you add to that particularly handsome boyfriend and horny girlfriend you get the hottest sex scenes that transpire passion and love. MyDirtyGF is one of the best couple sites I have seen in a while. To be true, they really don't have too many videos, but it is enough f you can appreciate the quality and not the quantity.
This couple likes to have recordings of their sexual adventures and they are passionate enough to inflame anyone watching. The flicks are not lengthy, usually, they film about 16 minutes of sex. It was enough for me to jerk it off like a voyeur. My favourite video is the one in the tub with Nicky making slow and sensual movements to entice any sane man, especially her boyfriend ready to jump on her slight body and give it full attention while the water is making the chicks skin sparkle like covered with diamonds.
Few words
If you like to feel a bit voyeuristic and love to get it on with a couple, then the right site for you is MyDirtyGf. It will please you to know that it is all authentic material and the couple in question transpires love and passion with softcore and hardcore sex scenes taking place allover their home and outside. Expect a modest amount of videos, but with a high-quality material to bring you explosive orgasms.

OR back to the page
---
OR read more on MyDirtyGF from other popular review sites.