Quick intro
This is a well-established homosexuals network that features seven platforms. Whatever your fantasy is, rest assured to see something to gratify you in this network. You have in store mature dudes, jocks, and twinks in a fusion of hardcore and solo smut, taking in gangbangs and threesomes. The production values are high throughout the material. A high quality and simple site is waiting to show you how a boy on boy action is all about. Welcome!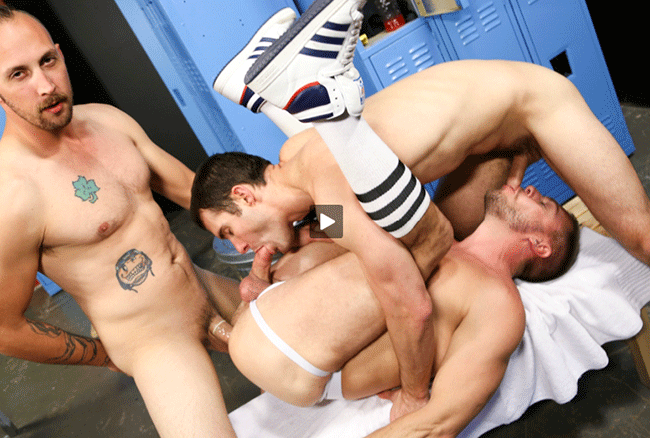 Site design
Atop the home page is the startling poster of Pride Studios. On the homepage, they have shown some of the most sizzling man on man smut that the site has in store. Below the homepage, one can see all the most recent HD gay porn films, which have been uploaded to the platform. The films entail title and the length as well. There are also forthcoming videos down further. They do have thumbnails as a sneak peek. The title and the date of release are provided. Moving further down the page, there is a model index. Here they have listed all their actors. If you want to see every model name, then head to the menu and hit the Guys button. Images too can be downloaded in ZIP sets for later viewing or viewed in a slide show.
The content
Pride Studios is now a very big network since it opened its doors in 2005. Full users get access to a total of seven platforms. There is Men Over 30 that is packed with over 700 films concentrating on mature males, however, there is not actually a precise type of dude here. The porn portal used to shoot in Florida, therefore there were tons of Latin males but there were lots of white dudes, as well, all with gym-built to slender bodies. You will see both smooth and hairy males, porn regulars, and males. Currently, Men Over 30 movies feature almost wholly well-known adult entertainers who tend to be well-built, often tattooed, hairy or sporting facial hair. There is Extra Big Dicks that was also launched in 20005. Many of the dudes here are amateurs and unknowns, but I saw Antonio Biaggi and Damien Crosse in the initial films these performers shot back then. Currently, Extra Big Dicks is a complete platform with bottoms servicing big dick with their asses and mouths. They are also updating once a week comprising of a blend of novices and porn stars.
High-Performance Men has a similar concept to Men Over 30. The males are well-built, often hairy with toned abs. Here the sex is rougher with porn stars and adult regulars who suck and bang in warehouses, gym locker rooms, and play rooms and in a couple of living room and bedroom settings. Subjectively, I do love the males at HPM as they have such a healthy dose of testosterone. It is hard to talk about many movies of so many years. The films are offered in seven speeds of downloadable MP4s varying from lower resolutions of 316 x 178 and 480 x 270 to two HD versions sized at 1280 x 720, and an FHD version of 1920 x 1080. The latest production is pretty clear and crisp with good quality sound. The flash videos play at 1170 x 650 pixels at seven speeds. The top most quality looks fine – the FHD was my best.
In Few words
A lion is a sign of supremacy, bravery, and forte. When comparing with a lion, Pride Studios is an ideal depiction of the platform as they have been ruling the gay porn realm for a while. Users are treated to several stunning films after sign up. These males know how to pierce a butt, how to suck a cock, and how to offer hand jobs appropriately and stirringly that you will cum.

OR back to the page