Quick intro
There are different types of fetishes that will make you get all horny and you can't help but think how hot it is when you watch it, there are very specific ones and it is difficult to find the perfect site that will satisfy all of your fetishes and fantasies. PurePee is the site that caters to those who are into women peeing outdoors or indoor, that gets a hard on just by seeing the yellow liquid come out of their hairy or clean shaven pussies without a care in the world, or those who pees after being fucked real good.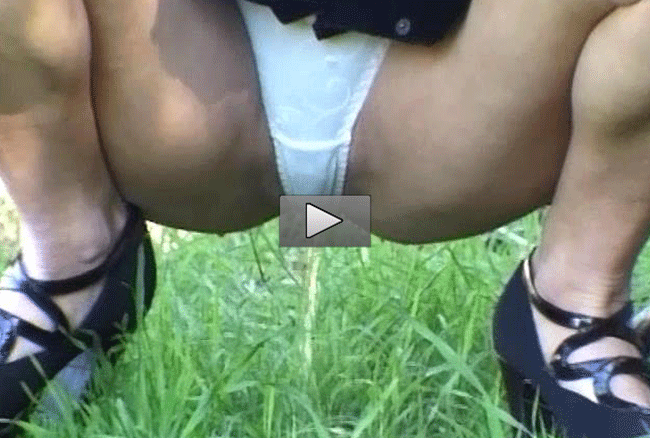 Site design
This site produces exclusive contents, they have thousands of high definition videos of women letting their liquids go, all of their videos and high resolution pictures can be downloaded and transferred into any device like Android phones, Iphones, Ipads and more. They also hold live webcam chat sessions so that you can talk and interview their models who are available for the day. Once you sign up on the site you will be able to access 80 other sites as their bonus content, they have sites for different fetishes and fantasies like BrazilPartyOrgy, ILikeHandJobs, PornOnStage, VoyeurPapy, BigMacky, NaughtyBi and many others.
All of these contents have about 30,000 high definition videos and all of them can be downloaded and transferred to your device as well. At the bottom most part of the page you will be able to see a site map wherein you can read more about the site's background, the frequently asked questions, their contact support hotline and their email, they are available 24/7 to answer all of your questions and concerns. You can also sign up to their newsletter so that you can receive updates regarding their videos straight through your personal email.
The content
The videos on the site features different types of girls who pee in the woods or in the comfort of their own home, in one video it showed a woman wearing a maroon dress walking in the woods and she looked like she was holding her pee in, as she walked closer to the camera she pulled her maroon dress up and she sat without taking her red underwear off and she peed, the camera focused on the flow of her golden liquid, once she was done she used the towel that she was holding, pushed her red underwear to the side and wiped her wet pussy, she placed the wet underwear back to its place and stood up, she was still holding the towel that was wet with her pee when she started walking back to the same trail where she came from.
Another video showed a woman in a white dress, she was walking on a rocky trail near a hill when she suddenly felt the urge to pee, she lifted her dress and positioned herself near a tree, she leaned on the tree for support as she let her liquid flow through her white underwear, she peed for a couple of minutes and it showed that she watered some of the plants, she then stood up straight and took her white underwear off revealing a hairy pussy, she used her underwear to wipe her pussy from the front all the way to the back, she then pulled her skirt back down and went up the stairs as she was still holding her wet underwear.
The third short video showed a woman wearing a white tank top and a purple skirt, she positioned herself near the trees and she lifted her purple skirt and she peed while still standing and she didn't take her white underwear off, she let the hot, yellow liquid flow through her pussy down to her thighs until it reached her feet and finally wetting the solid ground. Once she was done she took her white underwear off and used it to clean her wet pussy, she started from the back and then she cleaned the front side and she also used her underwear to clean her thighs and feet that were wet with her pee, she pulled her skirt down and walked away, still holding the white underwear in her hand.
The next video featured a woman who was in a bathroom, she was wearing a white top and black underwear, she was washing her hands in the sink when she suddenly sat on the toilet bowl and peed without removing her black underwear, once she was done she flushed the toiled bowl and stood up, she then removed the black underwear and washed it in the sink. Another video showed a woman who only has her pink underwear on, she hopped into the bathtub and reached for the showered head, she turned the pressure on and she cleaned her legs and thighs, she scrubbed them and she even positioned the shower head on her pussy, making it wet and the underwear transparent revealing a hairy pussy.
She then moved her underwear to the side and she rubbed her pussy, opening it and flicking the clit, she inserted one finger to stretch it, the camera focused on her clit and open pussy, and seconds later her golden liquid came out straight from her pee hole. After peeing she cleaned herself and used the shower head to wash the pee off of her, she used her soap to scrub her pussy, thighs and the corners of her pussy, after scrubbing and cleaning she washed the soap off with the shower head.
Few words
PurePee is the site that will give you the best and the highest quality of girls urinating, if you have this fetish and if you love seeing women urinate and that turns you on then this site is for you. Not only can you watch their models perform, but you can also chat them up during their live chat sessions.

OR back to the page
---
OR read more on PurePee from other popular review sites.