Quick intro
We would call you straight up a liar if you tell us that you have never thought about heading to a strip club ever. We mean, common! Every straight man has this fantasy of going to a strip club. While some men frequent a strip club there are many other men, who would love to go to a strip club but do not allow themselves due to society's high standards of morals. Even till date strip clubs are looked down upon making it very difficult for men to enjoy this. For men who do enjoy and regularly go to strip clubs, love the experience in there and swear by it, saying that strips clubs are possibly the next best thing after sex. For a lot of these guys, they get more turned on by watching a strip show rather than watching a porn movie on their phones or computers. We completely agree. We would love to do that too. But sadly, not everyone has the luxury to do so.
Strip clubs are awesome and all the strip shows that happen in there are simply phenomenal. The way these women can strut their skills out for everyone is simply great. These women make going up and down on a pole look like it is the easiest thing ever. It feels like the pole is greased with the way they glide so smoothly on it. Our cocks get super hard when these women flip around after going up on the pole and spread their legs wide open for the audience to enjoy. And their bodies are the sexier than the act! These women have bodies sent down from the heavens. When you see their bosoms, all you will think of is how you will be sucking on them all night. And those waistlines! So, fucking arousing. All these are great. But this isn't even where the real fun happens.
The real party happens in the VIP room! Where even the remaining pieces of cloth that are left on them are now all gone and they give a private strip show for these VIP men. Personal lap dances and letting those boobs bounce all over when they use the pole for their dance. Let's come to reality, though. These are not for the everyday man. They don't have to money to splurge on private shows. As bad as you may want it, what other resort do you have? Well, what if we say there is one resort, and it is called TheStripperExperience. Just like what it sounds, this porn site is for those who can't afford private strip shows. There is your own private strip show on this site, that's privy to you alone. And to make things even sexier, it's not just a show, but also hardcore pounding involved in it! Way better than a strip show this is! Read further to know more about this website.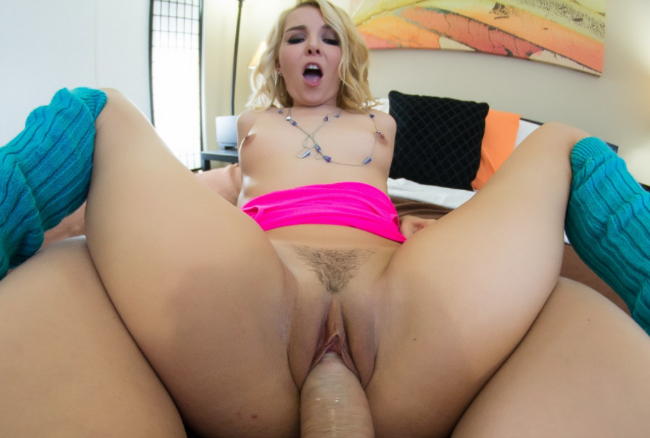 Site design
What are you looking for in your favorite porn sites layout and design? If your answer is a very clean look and overall simplicity, then we have got to say that you will adore the layout of TheStripperExperience. They had a very clear objective in their head before they created the website. And the reality of it came out amazingly. It is also obvious that these guys have splurged a lot of money when they made this website, by hiring some awesome and very talented designers. Colors that these guys have gone for are white and beige. They may sound very boring when you just read them, but trust us, that these colors are anything but boring. The website has a transition between white to beige on the site which is fabulous. There is also a very sexy looking automatic slideshow that shows us some images of some hot and sexy porn stars on their website and these girls are turning up the volume in these images. They are getting pounded and some of them are even blowing a monster cock nice and easy. Everything about the layout made us like it and recommend it. We suggest you do too.
The content
Yes! What you have been so impatient about has now come. We must talk about the bitches we get to use on this website. So, if you watch porn on a regular basis, then you surely have visited the Spizoo network. You may have noticed something that is common across all their websites. And that is every single one of the women in these websites on the network is just freaking delicious. They are incredibly sexy. This is also common for TheStripperExperience. We must say that the girls here are not only immensely talented strippers but also some sexy bombshells too. You know we mean serious business if we tell you that you will find porn stars like Brittany Shae, Isis Love, Saya Song, these are just some to name a few and to basically drop names to suggest what you are in for. And might we tell you, the strip shows they have in their porn videos will not make you miss the fact that you are not spending a fortune in VIP rooms of a strip club? All these bitches can not only put on a good show but also can deep throat a monster cock and take a cock up their tight pussy for some intense pounding.

In Few words
We must now end this review. We have given you ample reasons to sign up to this website right away. And must you want more, then there is one left? When you join TheStripperExperience, you are not just given full access to this one website, but you will be given access to several other websites on the Spizoo network! We are not joking! So, do not waste more time and join in on this fun right now.

OR back to the page
---
OR read more on TheStripperExperience from other popular review sites.