Quick intro
The sexiest MILFs and the kinkiest stories you can think of. That is what you can see on Unlimitedmilfs. It is a chance to see the best and learn from the best. I can't think of anyone who would refuse to take down notes, from the women who understand the art of sex better than anyone else.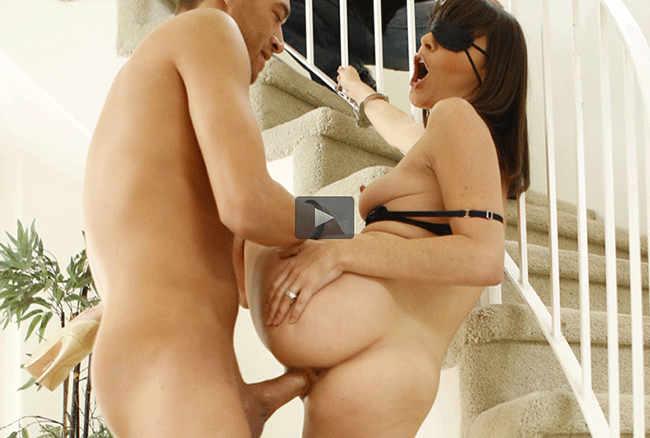 Site design
The site allows visitors some free samples on the main page. Video trailers of movie dvd releases and photo galleries are available to browse. Most of them come with descriptions and runtime information. Clicking on a thumbnail will reveal streaming and download options (for members only).
The navigation is very user friendly for both pc and mobile access. On the right side of the site there is a search menu. Browsing by category, movie or pornstar doesn't get much better than this. Interestingly enough, searching for models by name can be done for both female and male performers.
Although the main page is quite explicit, the white background color and the tasteful logo pattern make for a very sophisticated overall design. They truly capture the sexuality and professionalism involved in these projects.
The content
The women are mostly white. Since the videos are exclusive, the balance in ethnicity may not change too soon. However, since Unlimitedmilfs has plenty of affiliates across multiple genres, more new models can always cross over.
It's not hard to tell that MILFs, in general, are experienced. The ones shown on the site in their entire splendor are not different, and do not disappoint. It is rare to see any amateur faces. At this level of professionalism, you'll find nothing short of busty beauties with the skills and passion to make any average man cum on command.
There are many streaming and download choices available. From the popular HD format to custom tablet options and, as they like to call it "New Sensations on the go" for mobile platforms, users can get access to high quality material at any time and on any device.
Videos can have runtimes of 20 to 40 minutes, sometimes even more on certain dvd releases. Every individual page of a scene comes with download options, video descriptions and a gallery, also available to download, of at least 70 high-res pictures.
Five membership plans are available for purchase, one of which of course, is a trial option that allows access for 3 days. For those interested in joining the choices would be 1 month, 3 months, 6 months and one year. All of that opens the door for viewing over 5000 exclusive videos and just as many photo galleries.
As a bonus, 20 more sites can be access through this network, all with constant updates and unlimited traffic. These will offer the chance to view even more categories and models that you may not find on Unlimitedmilfs. Rest assured, regardless of which one you browse, you'll be in the company of some of the hottest stars in the industry. These extra benefits can usually complement the main site in such a way, you might not want to subscribe anywhere else ever again.
Few words
Overall, what's not to like? The women are superb and their level of dedication is beyond that of what you may ever find in real life. If there is a place where fantasy can beat reality every time, this sure looks like it.

OR back to the page