Quick intro
Just the name itself may leave you scratching your head whether you punched in the correct URL for some good porn to kill the time you have spared. It sounds controversial, maybe a manual to teach you how you can explore your body for sexual pleasures.
Not really, this is a full fledge self-fuck arena that features some solo sexual mischiefs in good resolution and lots of pictures. These girls are not here for dicks, there are here to let you in on their self-made perversions. They simply fuck themselves for you. How sweet.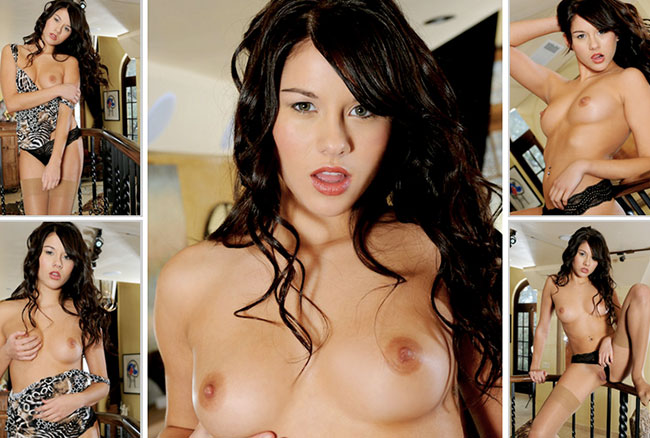 Site design
The web construction of this site is very simple. It is what I call bone-dry with little fanciful customizations if you will. What is on top is what you get and they don't throw any curtains on top. The design is very basic and you can access virtually anything just by looking at the pages. The tab bar at the top is quite clear. The buttons are distinctively white while the background is a deep shade of stripped blue.
You wouldn't hit any miss when clicking, that is of course if you haven't started jaw-dropping and drooling over the gorgeous pussies below. There is a clear navigation pane on the left, an easy to locate search box on the top right and enticing videos below. Three videos per row are good. You could sort them as well according to your own keywords such as date, model name and so forth.
The content
If you have no paid membership at Self Desire, you should know that you could kill for what you are missing inside. It may be discouraging that the site is keen to bait you by 5 mediocre previews and 5 low res pictures, but that may be the catch. As a member you have all at your disposal, from HD videos to good quality pictures (not high res though) to the bonuses that go beyond the site. Self Desire is a homeland for some lustful solo fuck to keep you hot and wet.
You may need a flashlight or a dildo with some lube nearby to rhyme with what these naughty little devils have in mind. It boggles the mind how these slutty cuckolds get from fully dressed and sweetly talking girlfriends to being naked and subdued by an eruptive orgasm in less than ten minutes. The daring models include Jayden Cole, Stephanie Cane, and April O'Neil among more 27 that keep you loyal to your body. When it comes to videos the longest video you can find here is about 10 minutes with a majority of them averaging 8 minutes.
To a veteran porn worshipper, that may be little time but these juicy models ride you high and leave your groin throbbing and your genitals oozing within minutes. Their piercing eyes, snaking bodies and clean pink pussies are the best tools you may need to get down to your own private solo act.
Few words
Self Desire has been in existence since 2012 , with original high quality videos and pictures that wil definitely end up in a private solo action. Pretties in this site will make you be in a better position of exploring yourself. Another good news is that the site will enable you to jump onto the Teem Skeet network for more soul searching. Sign up to receive more goodies.
"The site is no longer updated, check out all the premium chick porn sites."